BUSINESS VIDEOS FOR WEBSITES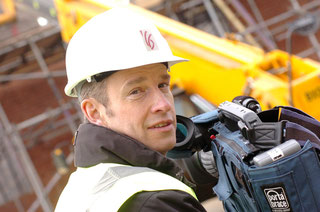 We have years of experience when making great films for companies and can produce training films, role play films, commercials, documentaries and film seminars & events. In fact, we can make anything! 

Ultimately, we create films that are powerfully "ON MESSAGE" and deliver the impact you require. 
Check out some of the people we work with:
---
OUR LATEST WORK
TNS Catering. We were asked to create an upbeat and engaging video that represents the family ethos of this high quality Leamington Spa based catering company. The video was to be used as part of a presentation pack to be sent directly to potential customers.  Since then, the video has helped to bring in a lot of new contracts large and small.
---
Sony.  Alpha Star filmed and edited the complete "Sony Re-Defined Road Show" which involved 2 days filming of the Sony training team in action in South Wales. This is a 90 second trailer they used to promote the event internally.
---
Serious Games International - This high end IT company produces bespoke educational computer games to train emnployees in the millitary, health, leisure and security sectors. We produced this video to give an overview of what they do. It was created using existing footage and footage we shot for them.
---
Warwickshire Voluntary Transport is a charity organisation that plays an important role in the community. However, recently they were feeling the pressure of Government cuts to the point where their survival was on the line.  We produced this video for them to defend their case. It seems to have worked as they have raised enough to keep them afloat for another year...
---
Blue Horizons Marketing - This Cheltenham based company asked us to produce a short punchy video to promote their business. They use it on their website and blast it out on Facebook occassionally. Since then, work has been rolling in!
---
Pete Nicholls Yacht Builders - Pete wanted a video to promote two of his new Inspection Launces which he has recently built. He wanted a video that conveyed the bespoke nature of his boats and the friendly, supportive service his clients get from him.
---
SG Equipment Finance asked us to produce a powerful but fun film to be used as an in-house training tool for new staff members. 
---
Sketts Markets - Sketts wanted a video that showed the warm and cosy side of a christmas market and how it can re-energize a struggling town centre at Christmas time.
---
Iosis Dental Clinic Godalming - The team at Iosis wanted something cool and friendly to for the home page of their website. The video has already had a lot of hits
---
FMM Sugercraft produce a wide range of cake making appliances for cake makers across the world and they have been a client of ours for over two years now. The three videos we have produced for them have already clocked over 10,000 views on You Tube.
---
British Tang Soo Do Federation. Our brief was to create an exciting video that shows what the organisation does and the benifits it has for adults and children.www.btfds.com 
---
Peter Nicholls Yacht Builders wanted a promo to promote the spectacular boats that his company builds and to find new customers across the world. The video is on his website and has helped him to sell his £200K+ yachts.
---
Sketts Markets commissioned us to make a short and snappy promo showing just what they do. It was shot in Stratford-upon-Avon at the Sunday Waterside Market.
---